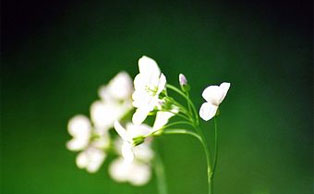 Reference Projects
These are only a select few out of the thousands of projects , which have been calculated with SOLAR-COMPUTER software. However, they give a good overview on the scope and flexibility of the product. Most complex project can be handled easily and on parallel workstations with only one licence. Customer satisfaction is our priority.
mehr
Reference Projects calculated with SOLAR-COMPUTER software
Water tower hotel – Hamburg, Germany
This fascinating project involved the redevelopment of an derelict water tower to a state-of- the-art four star hotel comprising of 450 bedroom besides the exclusive welfare, banquet and conference facilities . The project was located in the city centre of Hamburg. The realisation of this challenging project was supported throughout by SOLAR-COMPUTER software. Besides our Green Building Heating and Cooling packages it was our intelligent interface GBIS which was highlighted by the project engineer.
It transpired that GBIS was particularly useful as it provided an intelligent interface between Autodesk products and the SOLAR-COMPUTER modules - providing economic benefits throughout the project.
Airbus – Assembly Hangar in Tianjin, China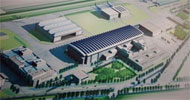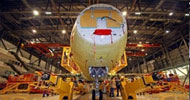 The Building Service Engineering office 'Ing.-Buero Poggensee GmbH' used the SOLAR-COMPUTER packages Green Building Cooling and Heating to achieve an integrated and co-ordinated design on this major project in China. The project delivered an assembly hanger for the Airbus A320. While the project in general followed a benchmark project in Hamburg attention was required with regards to the specific local climate conditions. The Solar-Computer modular software facilitates integration of climate data worldwide. In addition the strategic partnership with Autodesk MEP allowed this project to benefit from the intelligent Interface GBIS.
New theatre – Cologne, Germany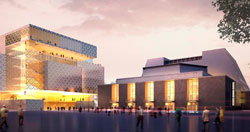 A new theatre in Cologne is an example of how SOLAR-COMPUTER software is used throughout all stages of a building project starting with the initial feasibility studies. The SOLAR-COMPUTER module 'Energy Requirement' was used by the local authorities to establish the energy concept even before tender invitations. This early involvement ensured that this concept was integral throughout all planning submissions from various international architects. The energy requirements of each bid were a key performance against which the winning design was judged. Using the 'Energy Requirement' module allowed the authorities to compare the designs and establish the most energy efficient solution.
SOLAR-COMPUTER is

SOLAR-COMPUTER Offers:
Calculation Software – Product Catalogue Please download the product catalogue as pdf file here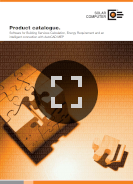 GBIS – The Intelligent Connection




Guarantor for...
innovation
success
quality
service