Green Building Heating
This software package includes all calculation software to calculate heating installation. In addition we offer GBIS as an option, which is our intelligent connection with AutoCAD MEP 2010.
mehr
Contents of the software package Green Building Heating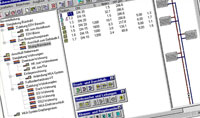 This software package contains all of the following modules: U-value calculations, heating load (EN 12831), radiator design, heating pipe network and GBIS.
Intelligent connection to AutoCAD MEP 2010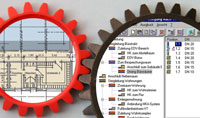 Besides the modules above the Green Building Heating Package offers SOLAR-COMPUTER's interface with AutoCAD MEP 2010 – GBIS. The entire heating concept for a project, including all its geometries, can be derived from drawings with only a mouse click. Furthermore, the interface is interactive and works in both directions. It incorporates changes made in AutoCAD as well as in SOLAR-COMPUTER software. The modular concept of all our software allows parallel working on different workstations with each individual module.
UK Market Entry Promotion
Please use the following link to see our current market entry promotion to celebrate our arrival on the UK market. Follow the instructions and become a costumer or contact us directly for more information. For further discounts you can also become one of our preferred costumers.
SOLAR-COMPUTER is

SOLAR-COMPUTER Offers:
Calculation Software – Product Catalogue Please download the product catalogue as pdf file here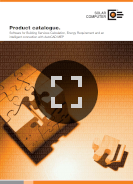 GBIS – The Intelligent Connection




Guarantor for...
innovation
success
quality
service